July 27, 2011

When it rains, it pours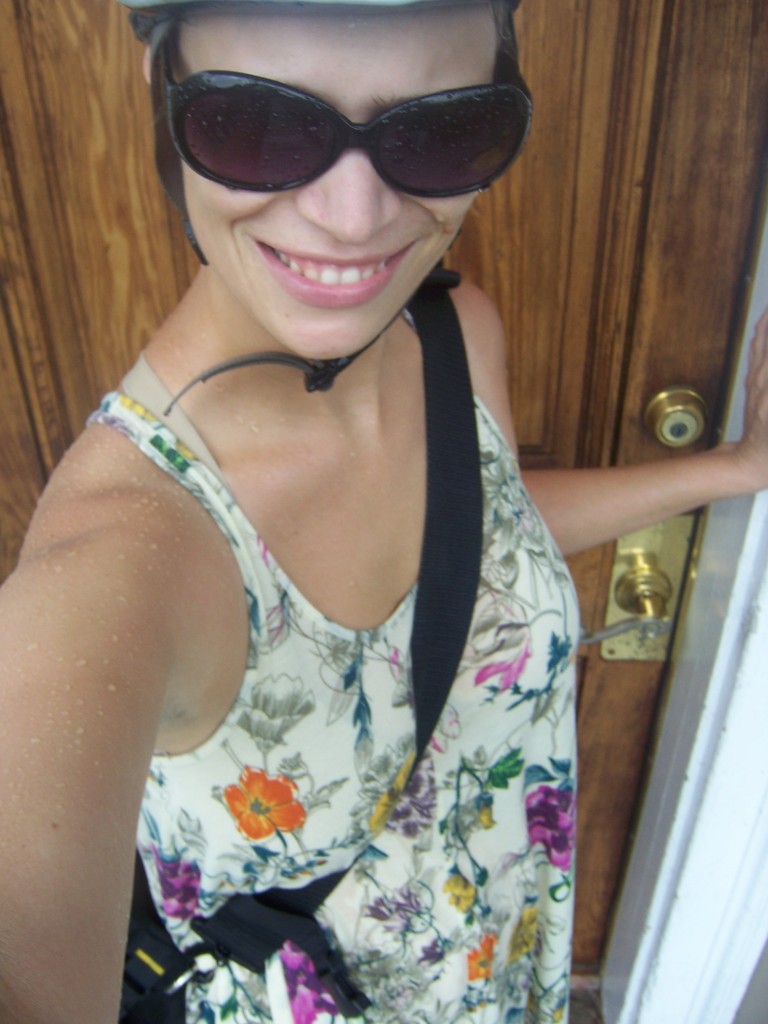 **************************************************************************************
Here is New Orleans, we are in Hurricane season (also known as the rainy season). It rains every single day. I am not talking a drizzle, but a good downpour. Sometimes it lasts all day, sometimes just 20 min.
Because of this, I am often caught in the rain on my bike. In this heat a rain jacket makes you so hot that you end up wet with sweat, so I just go for it. If I am headed to the office, I bring a change of clothes; headed home and I just go (I have taken to keeping a towel just inside the door for these occasions).
Monday I had to pop into the office for about 1 hour, so I thought I would be safe. Wrong. Just as soon as I left it started. The kind of rain that floods our sinking streets in 5 minutes, making the never-ending potholes invisible. Thankfully, I was on a street I know well so could avoid most of the potholes, although I hit 2 that nearly shook my brains out.
The worst part? I was wearing a light colored flowered dress. It was like a wet t-shirt contest the whole ride home. Yikes. I won't make that mistake again, as I got many yells of …ahem…appreciation from other weary rain soaked travelers.
I am sure that once it cools off I will start wearing rain gear, but for know I prefer to cool off in a good summer storm. Anyone else just ride it out in the summer rain?
*This photo does not do justice to just how completely soaking wet I was. Not a dry stitch of clothing on me!